Diana Campo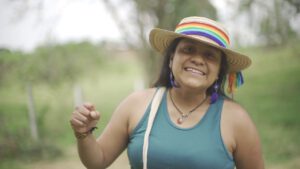 Language Activist
Leader for cultural and political revindications for indigenous groups who face language and cultural loss due to the pressure of armed forces in south Colombia.
Her talk will be entirely in Nasa Yuwe with slides and
translations into English
Linda Barwick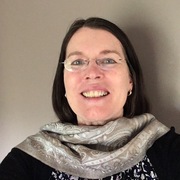 PARADISEC
University of Sydney, Australia
A musicologist specializing in the study of Australian First Nations musics, immigrant musics and the digital humanities (particularly archiving and repatriation of ethnographic field recordings as a site of interaction between researchers and cultural heritage communities).
Conference venue and format
Conference format/venue and the COVID-19 pandemic
The conference will take place in Berlin, Germany at the Berlin Brandenburg Academy of Sciences and Humanities and on Zoom.

In the two days prior to the conference, we will be running training sessions on all aspects of language documentation and preservation including: using metadata tools like Lameta, using transcription tools like ELAN, and to how to choose equipment. Please see the Training page for more information and to register for training sessions.

The conference will be organized around a variety of different means for teaching, sharing, and learning
Watch the talks on our YouTube Channel
Access more information about the online sessions here
Notification of
acceptance
Pius Akumbu
(CNRS Paris)
Felix Ameka
(Leiden University)
Aleksandre Arkhipov
(Hamburg University)
Linda Barwick
(PARADISEC / University of Sydney, Australia)
Steven Bird
(Charles Darwin University)
Mary Linn
(Smithsonian)
Alexis Michaud
(CNRS)
Alpheaus Zobule
(Kulu Language Institute)
Katherine Bolaños
(University of Zurich)
Ana Paula Brandão
(Federal University of Pará)
Gabriela Caballero
(University of California, San Diego)
Gladys Camacho
(University of Texas at Austin)
Onno Crasborn
(Radboud University, Nijmegen)
Gabriela Perez Baez
(University of Oregon)
Pamela Perniss
(University of Cologne)
Felix Rau
(University of Cologne)
Patience Epps
(University of Texas at Austin)
James Essegby
(University of Florida – Gainesville) 
Jeff Good
(University of Buffalo)
Birgit Hellwig
(University of Cologne)
Gary Holton
(University of Hawai'i Manoa)
Jacques Vernaudon
(University of French Polynesia)
Ana Vilacy Galucio
(Museu Paraense Emílio Goeldi)
Roberto Zariquiey
(Pontifical Catholic University of Peru)
Zachary O'Hagan
(California Language Archive – University of California, Berkeley)
For further information, please email the organizers at langdoc2022@gmail.com