LD&A'22
Where Do We Need To Go From Here?
Conference and training sessions
Berlin & Online, 3-7 October 2022
2022 marked the beginning of the UNESCO International Decade of Indigenous Languages, which offers an important opportunity to join forces in supporting small languages, further develop practices and tools, and extend and strengthen the networks we all rely on.
This conference, organized jointly by PARADISEC (Pacific and Regional Archive for Digital Sources in Endangered Cultures) and ELAR (Endangered Languages Archive), brought together people working in the field of language documentation and archiving to present papers and conduct training sessions aiming to develop capacity, present new approaches to documentation and preservation, and offer models of how we can create, strengthen, enhance, and amplify language records.

Notification of
acceptance
Diana Campo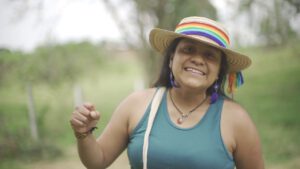 Language Activist
Leader for cultural and political revindications for indigenous groups who face language and cultural loss due to the pressure of armed forces in south Colombia.
Her talk will be entirely in Nasa Yuwe with slides and
translations into English
Linda Barwick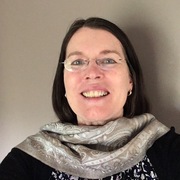 PARADISEC
University of Sydney, Australia
A musicologist specializing in the study of Australian First Nations musics, immigrant musics and the digital humanities (particularly archiving and repatriation of ethnographic field recordings as a site of interaction between researchers and cultural heritage communities).
Pius Akumbu
(CNRS Paris)
Felix Ameka
(Leiden University)
Aleksandre Arkhipov
(Hamburg University)
Linda Barwick
(PARADISEC / University of Sydney, Australia)
Steven Bird
(Charles Darwin University)
Mary Linn
(Smithsonian)
Alexis Michaud
(CNRS)
Alpheaus Zobule
(Kulu Language Institute)
Katherine Bolaños
(University of Zurich)
Ana Paula Brandão
(Federal University of Pará)
Gabriela Caballero
(University of California, San Diego)
Gladys Camacho
(University of Texas at Austin)
Onno Crasborn
(Radboud University, Nijmegen)
Gabriela Perez Baez
(University of Oregon)
Pamela Perniss
(University of Cologne)
Felix Rau
(University of Cologne)
Patience Epps
(University of Texas at Austin)
James Essegby
(University of Florida – Gainesville) 
Jeff Good
(University of Buffalo)
Birgit Hellwig
(University of Cologne)
Gary Holton
(University of Hawai'i Manoa)
Jacques Vernaudon
(University of French Polynesia)
Ana Vilacy Galucio
(Museu Paraense Emílio Goeldi)
Roberto Zariquiey
(Pontifical Catholic University of Peru)
Zachary O'Hagan
(California Language Archive – University of California, Berkeley)